Social media platform Instagram has unveiled new tagging options that now show more details about the person, helping credit collaborators and making it easier for creators to receive credit for their work.
The so-called enhanced tags will now display the collaborators' roles, such as fashion stylist, photographer, writer, etc. Such people work on content but aren't always visible right away except if the creator of the post mentions them.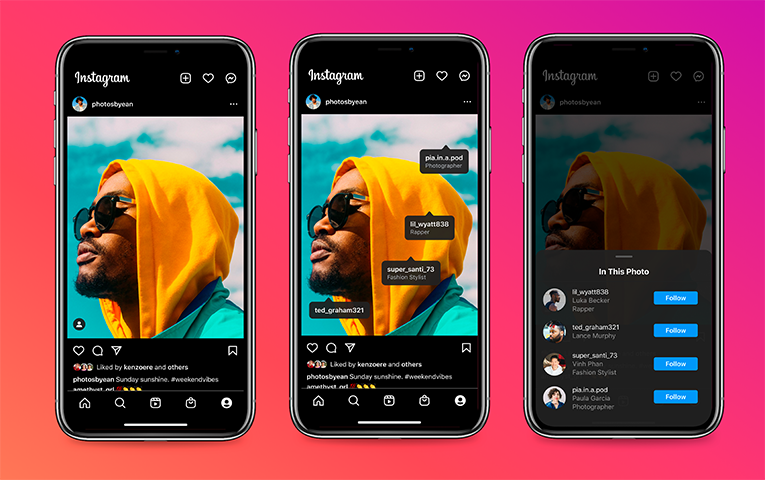 In an announcement, the company acknowledged that a lot of work that the collaborators do goes into creating the content visible on the app. Therefore, the enhanced options are aimed at highlighting the behind-the-scenes creators, such as songwriters or makeup artists, who may go unnoticed and are underrepresented.

A lot of creators have already found multiple ways to credit their collaborators by, for instance, specifying their roles in captions or tagging them right on the photo or video. This way, enhanced tags are just a more official way to mention people involved in content creation.
Here's how you can tag contributors on Instagram:
Upload the content you wish to post.
Tag accounts you want to mention and tap the "Show Profile Category" option to specify their role.
After you're done, tap "Share."