TikTok has introduced a new tool to let its users tag, mention, and credit specific videos in captions to make sure their favorite creators and trend originators get the recognition they deserve and to foster a culture of credit in the digital space.
When uploading new videos, TikTok users will now be able to tap the new "video" icon to not only mention individual creators in the description, but also specific videos that kick off viral trends.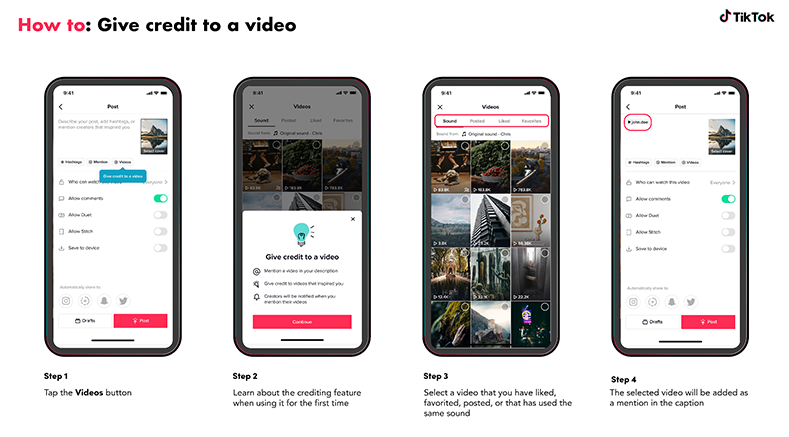 On the video page, TikTok users will have an option to tag the videos they have liked, favorited, posted, or that used the same sounds, as well as learn the importance of crediting in new pop-ups. This will also encourage users to credit their sources of inspiration.

This change partly follows user complaints about the social media platform thriving off a parasitic approach to viral videos. For instance, last summer, Black dance creators went on a strike over a lack of attribution for their efforts and called on TikTok to do more to acknowledge the origin of trending dance moves.