Twitter has introduced a new Super Follows subscription. It allows users with at least 10,000 followers to make money from their own tweets.
Twitter users can post exclusive content that only their "super followers" can see, regardless of the type of content. It can be about literature, skincare routines, memes, or even astrology.

You can purchase a monthly subscription for $2.99, $4.99, or $9.99. To access Super Follows, social media users must have posted at least 25 tweets in the last 30 days, be in the United States, and be of legal age.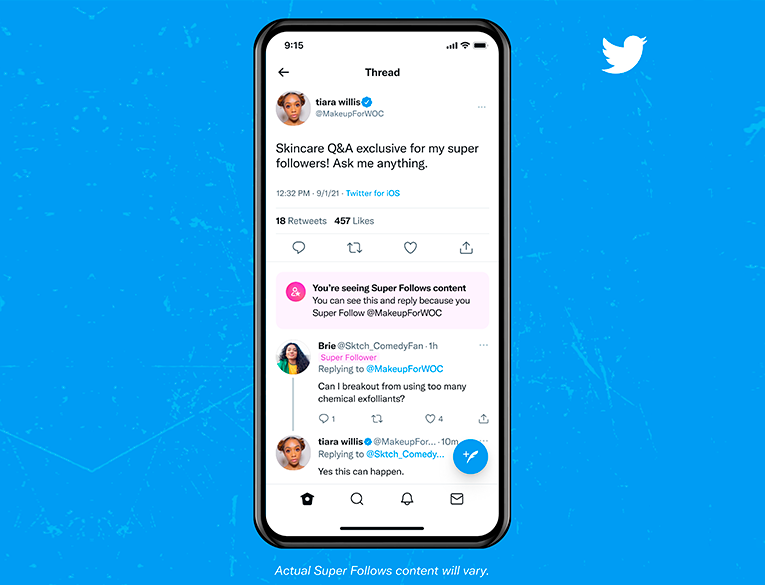 To follow someone, tap the Super Follow button in their account profile. You will see a description of available paid offers and prices. When you follow someone, you will see subscriber-only content in your feed. You can cancel your subscription at any time in its settings.
In May, Twitter added the ability to send tips to other Twitter users to support your favorite creators.

In addition, the popular social network added a Safe Mode feature that can identify and hide negative comments. You can activate it in settings. Currently, the feature is being tested on a small group of users.