The social media platform Twitter is adding a useful prompt that will inform its users about COVID-19 vaccines in their timelines. The fact box about the vaccines is being introduced in an effort to promote coronavirus vaccination and provide social network's users around the world with helpful information regarding vaccination in their respective countries.
The COVID-19 vaccine prompt looks like a massive fact box at the top of the user feed that is difficult to miss. It is available on both Android and iOS and aims to make sure Twitter users have "the most up-to-date information on the coronavirus (COVID-19) vaccinations."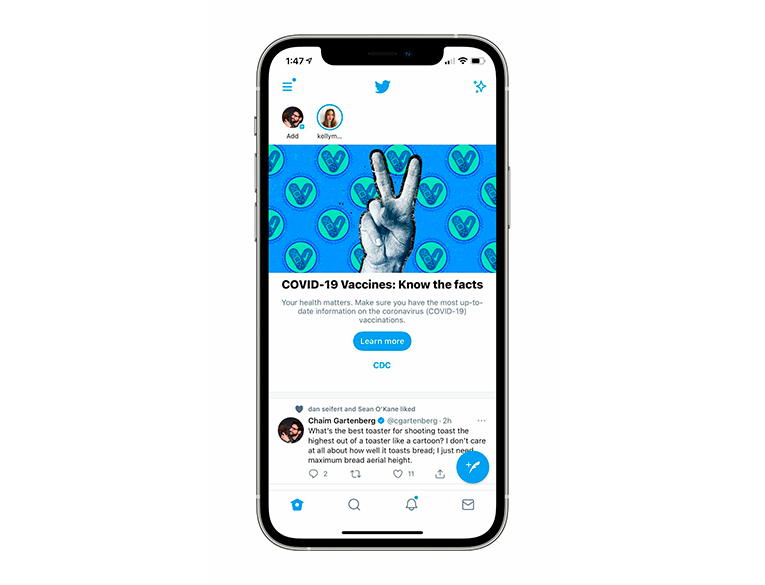 If you click on the link provided in the prompt, it will take you to a new Twitter event page with data on vaccines, which essentially is a collection of tweets from organizations like CDC and WHO, along with other organizations from respective countries. The guide covers multiple topics, such as potential side effects of the vaccines, advice for pregnant people, advice for vaccinating children, vaccine efficacy details, etc.
Twitter is not the only social media company to help promote COVID-19 vaccination on its platform. For instance, Facebook has recently introduced state-by-state vaccination information in the News Feed for users from the USA, while YouTube runs an ad campaign to encourage people to get vaccinated.