South Korean electronics company LG introduced a new innovative display that can be stretched, folded, and even twisted without any distortion or damage. LG has been working on the new display since 2020.
The display prototype is based on a resilient film-type substrate material from silicon similar to that used in contact lenses. It is a full-fledged rubber material that can be pulled in all directions at any angle, allowing you to stretch the display, increasing its size by up to 20% – from the basic diagonal of 12 inches to 14 inches.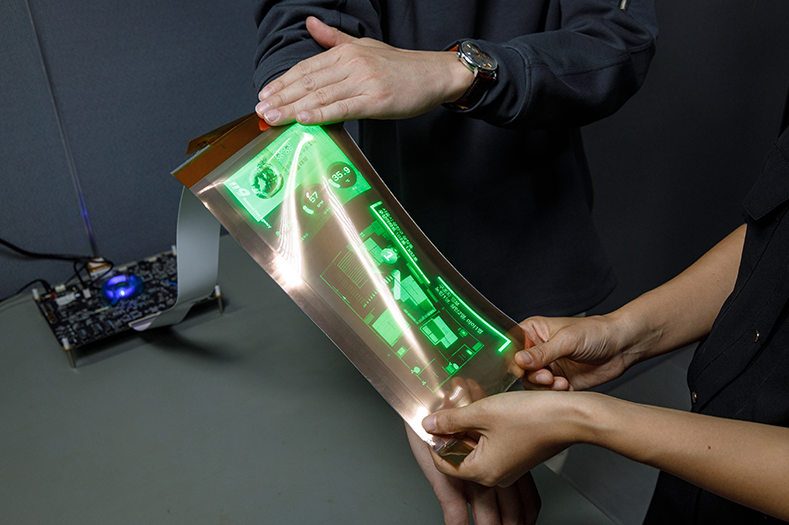 LG's 12-inch stretchable display uses micro-LEDs smaller than 40 micrometers for the light source, resulting in high resolution and durability. The display can withstand more than 10,000 shape changes and is highly flexible and reliable. The resolution of the screen is 100ppi.
The new full-color display is thin and light and easily attaches to curved surfaces such as clothing, skin, furniture, cars, and airplanes. It has the potential to find a lot of applications in a variety of industries, from fashion and wearables to mobility and gaming.
The company intends to continue improving the display technology by 2024.