Apple has announced the winners of the Shot on iPhone Macro Challenge photo contest, which aims to showcase the capabilities of the iPhone 13 Pro and iPhone 13 Pro Max as a tool for capturing high-quality macro photos.
An international panel of experts, including Anand Varma, Apeksha Maker, Peter McKinnon, Paddy Chao, Yik Keat Lee, Arem Duplessis, Billy Sorrentino, Della Huff, Kaiann Drance, and Pamela Chen, reviewed photos from around the world and chose the 10 winning images. The finalists are from China, Hungary, India, Italy, Spain, Thailand, and the United States.
The winners are:
"Sea Glass" by Guido Cassanelli, Argentina
"The Cave" by Marco Colletta, Italy
"Art in Nature" by Prajwal Chougule Kolhapur, India
"A Drop of Freedom" by Daniel Olah, Hungary
"Leaf Illumination" by Trevor Collins, USA
"Strawberries in Soda" by Ashley Lee, USA
"Volcanic Lava" by Abhik Mondal, USA
"Honeycomb" by Tom Reeves, USA
"Hidden Gem" by Jirasak Panpiansin, Thailand
"The Final Bloom" by Hojisan Chongqing, China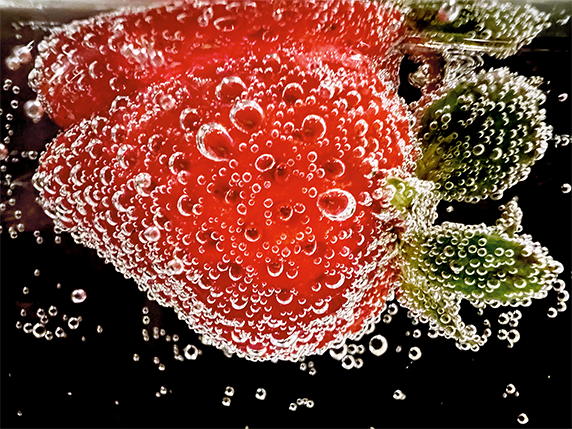 The winning photos will be featured on Apple's website and Instagram account. The company also said the winning photos may appear in its digital campaigns, such as in Apple Stores or on billboards.
You can view the full gallery of winning photos in Apple's full press release here.