July 17 is World Emoji Day. To celebrate the occasion, tech giants Google and Apple introduced a bunch of emoji updates to make them more accessible, universal, and easier to share.
In a blog post, Google described changes it made to existing emojis to make them more recognizable, flexible in meaning, and authentic. The company redesigned 992 emojis that will become available on Android 12 once it rolls out in the fall this year. Google notes that the updated emojis will also be available on older Android versions in apps that support Appcompat technology. They will also come to Chrome OS, Google Chat, and YouTube this month.
For instance, Google redesigned the pie emoji to make it represent any kind of pie, not only the traditional American one. The bikini emoji will change too – it will now look less curvy to convey the idea that any body is a bikini body, not only one type of it. The transportation emoji will become smaller as well to take advantage of the small space they occupy and be more recognizable.
Apple, in turn, presented new customizations of memoji, Apple-only masks that were introduced together with Face ID. iPhone users with the public beta of iOS 15 can experience the new Memoji updates with over 40 clothing options based on style, mood, and season. Apple also added new options for glasses: they now come in the form of hearts, stars, or in a retro style, while you can change the color of the frame and lenses.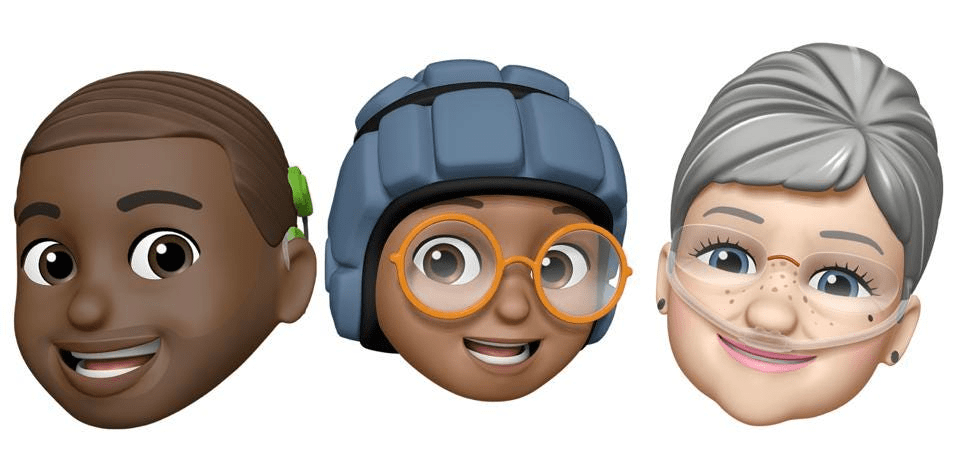 In addition, the company introduced new customizable options for people with disabilities: cochlear implants, oxygen tubes, and soft helmets. Apple is adding nine new Memoji stickers to iOS 15 that let you, for example, wave your hand or show that an idea has struck you.